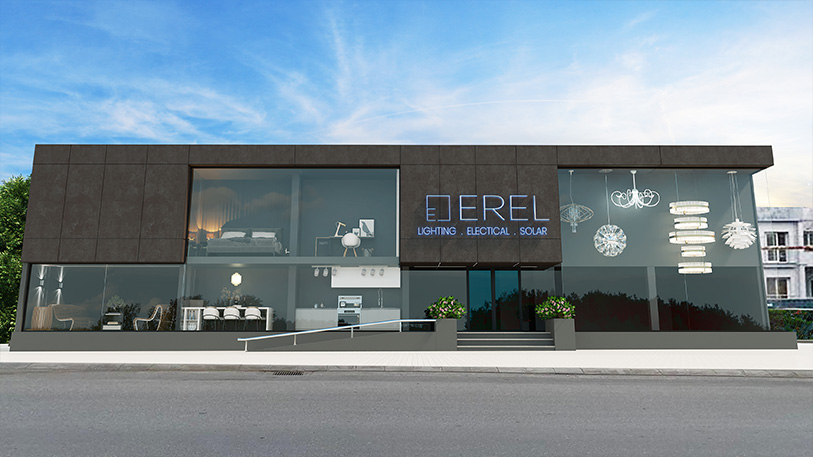 Foundations of our family-owned business were first laid in 1942 by Dervis Erel in Nicosia. Production and distribution of general construction materials have been our main dealings for many years. The most technologically-advanced brick and roof tile factories in Cyprus were constructed and operated by our company. Hundreds of people were employed.
2010 - We started trading electrical and lighting products
2011 - Our first production line for energy cables was constructed
2016 - Our second sales office in Kyrenia was opened
2019 - We set up an electrical pipes manufacturing facility with cutting-edge technology machinery
2020 – We started importing and distributing solar energy products
Today, as a distributor of many globally renowned brands, we have sales offices in Nicosia and Kyrenia. Our products are regularly distributed to every region of the country. We have stocks of thousands of different products in our 4,700 m2 closed warehouses and 21,000 m2 open stock areas.
From the first day of its establishment, the general mission of our company has been to supply quality products at affordable prices. This mindset helped us become the leading corporation in North Cyprus in the electrical and photovoltaic sectors.
As an organization with net-zero carbon emissions, all of our energy requirements are provided by renewable sources.
Apart from improving current ventures, our general vision is to invest in other environmentally friendly business sectors in the future which will help reduce the carbon footprint of our community.